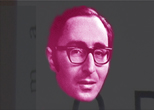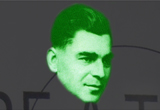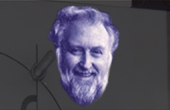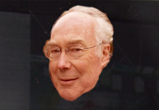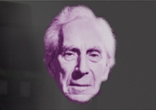 '

W O R L D - W E L S H

M O N T H

'

MARCH 3rd – 30th 2008

A GENIUS OF PEOPLE……… DISCOVERED !




ENLIGHTENING THE WORLD WITH CYMRIC GENIUS

History + Knowledge = Empowerment + Duty + Accountability = World-Welsh Ambassadors



We at Greats of Wales World Welsh Festival would like to congratulate all students-especially Welsh students on their examination results 2009.

We extend a warm Welsh cwtch to you all!

Remember if you did not achieve what you are capable of this year your moment will soon arrive. Promise us not to be too hard on yourselves.

We at Greats of Wales are thinking of you all.




W O R L D

W E L S H

M O N T H


World-Welsh Month was a four week long festival celebrating the many hidden, unknown or simply forgotten Welsh achievers and achievement as well as icons of genius to both a Welsh as well as a World-Welsh audience. The cherished hope was that it inspired, for the first time in welsh history, a new generation to become conscientious accountable, Welsh role-models.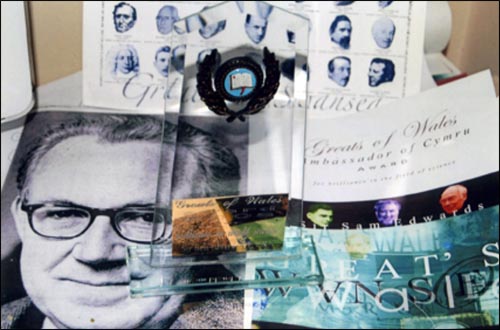 Winner

of the

W o r l d

W e l s h

M o n t h

A m b a s s a d o r

o f

C y m r u

A w a r d

P r o f e s s o r

S i r

S a m

F r e d e r i c k

Edwards,

F. R. S




We were honoured to be the first to promote the idea of sponsoring,
Wales' first ever National Children's Day in LC2 on 17th Oct 2009
The children of Cymru are at the very heart of
' World-Welsh Festival '



| | | |
| --- | --- | --- |
| | It had no financial backing, was a non-profit making and non-political venture. It was hoped that with all you beautiful people out there, that this first Month in our 'World-Welsh Festival' should become an annual event throughout the World-Wide Welsh community. That depended on you! The emphasis was to duplicate what was inaugurated in Wales around the world so that together we would celebrate further the Welsh contribution to the history of the World. | |





Was a Cymro-cat responsible for inventing the world's first battery?
Was X-rated Mortality Morgan responsible for burning this man's hand?
Glyn Ellis loved to sing.The microphone made his career. Who invented it?
Who was the Cymro who revolutionised the tool making industry?








This was Wales' first 'World-Welsh Month'. It was meant to have been marketed for the opening night of events via proceedings at the St David's Day March in Cardiff on March 1st in 2008, a march I had supported from its birth. The official launch was on Monday, March 3rd at Swansea Little Theatre, otherwise known as The Dylan Thomas Theatre. The successive four days were showcased at the Royal Institution of South Wales.




W h o

a r e

t h e

'

G r e a t s

of

S w a n s e a

'



What we were attempting was the first at of its kind in Wales. To me it was about paying homage to Welsh achievers both past and present who had not been properly recognised with 'A National Awards Ceremony' by their own country. We could have caledl it Wales' 'National Night of Achievers Awards'. It was not. Not then.

Encompassed was a vision for social change within Wales. For me it was about nurturing confidence and self-esteem locally and raising the profile of Welsh achievement and innovation around the world which would also, of course, gain economic benefit for Wales and World-Welsh institutions. The emphasis was to inspire a new generation to become conscientious accountables, to become role models and ambassadors for and within Wales, Britain as well as around the World.





Australia, America, China, under 30's holidays.
Blame a welshman for flying!?

The pioneer of distance learning was also the first man to invent the equal sign?

Do you remember good, old Arthur Wynne?
He helped encourage silence. With what?

Ladies! Who loved the kitchen, was a Cymro-cat and raised a temperature or two?



We may record that for a long time now, certainly up till the 21st century that the Welsh contribution to both Britain and certainly the World has been virtually invisible. You may well have read that throughout history the Welsh people simply have not achieved much or contributed anything worthwhile to British or certainly not to World history. There are those who believe just as in the Black experience that the Welsh as a race have not contributed to human civilization. This of course is nonsense. You know that as do I. Yet tragically, many are still unaware.



W h a t

i s

a



W e l s h i s m





I have been aware for some time that these attitudes can change only through education and therefore the elimination of widespread ignorance.The reaffirmation of the history, the struggle of the people and the sheer determination to change opinions and attitudes and to therefore rewrite history by showcasing Welsh iconography and its achievers of genius is what this festival celebrates and is all about.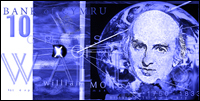 As some may be aware, an enlightened man once said; " To control a people you must first control what they think about themselves and how they regard their history and their culture. And when your conqueror makes you ashamed of your culture and your history, he needs no prison walls and no chains to hold you". Positivity is the order of the day. Change another.

World-Welsh Month

was therefore utilised as a showcasing of Welsh cultural empowerment. To me

History + Knowledge = Empowerment + Duty + Accountability = Ambassadors for Wales

There in was the vision. As you know yourself, it is what we have achieved which builds in us self esteem. It is therefore imperative that we acknowledge Welsh people throughout history who have contributed to both England, Britain as well as the World picture.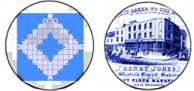 For the first time in history, we showcased a presentation on 'World-Welsh Firsts', those inventions and ideas that have helped shape the world. We also presented 'World-Welsh Nobel Laureates' as well as a presentation on the 'Greats of Swansea', both past as well as present.

I asked you to, why not join us, empower yourselves, dazzle your children with what we had to offer and let us together inspire each other to inspire future generations about the 'Greats of Wales'.


M a i n

S p e a k e r s:
| | | | |
| --- | --- | --- | --- |
| Karl Jenkins relaxed and informative interview with his learned colleague together with the visual presentation of his extraordinary work was one of the highlights of the gala night of celebrations. | Professor Stead was most entertaining and spoke highly of Neil Ap Jones' vision commenting that World-Welsh Month was a fantastic idea and that he had learnt so much about Wales and its achievers. We shall have to get Peter back I think!? | Professor M Wynn Thomas spoke softly, only as a gentleman can about Dylan Thomas and the fact that his early teacher actually knew Dylan yet never referred to the great Welsh poet or his work. | Mr Jenkins talked about the Encyclopedia of Wales and his personal contribution of a small biography within the encyclopedia on the music legend, John Cale. |





S i r

S a m

E d w a r d s

was unable to attend to pick-up the

' G r e a t s

o f

W a l e s '
A m b a s s a d o r

o f

C y m r u
A w a r d

for his outstanding contribution to science, due to his ill-health. It had been decided
that Professor Peter Stead would accept the award in his absence.

Please see Awards section for his life's achievements.







Frank Honeybone and Dan Mitchell were hilarious and via our 'World Welsh Invention' presentation, initiated a new perspective and possibly a New School of Welsh comedy thought. Let us get them back! And let them continue to pioneer New Welsh Comedy.




Further celebrations at
Royal Institution of South Wales
Swansea

2.00 – 5.00 pm


All fun, free and fascinating!

M a r c h

8 t h

Richard Morris both titillated and fascinated us with the scientific brotherhood which
once existed at Penllergaer, Swansea.

Bill Jones gave us an abundance to think about with much intriguing knowledge on
Welsh-America plus a couple of tips on Welsh spelling. Diolch yn fawr Bill!

Royston Kneath gave us a unique visual presentation on the old Mumbles rail, the
world's first passenger railway service.
Is this unique feature about to return?

Glen gave us a beautiful visual presentation of his powerful photographic
documentation of African life and the people of Rwanda ten years after the appalling
genocide there.

If you wish to see beautiful yet powerful art, then buy yourselves a copy of 'Africa
against all odds'


A very special thank-you goes out to Dr Neville Evans, to the doyen of Welsh
economists, Professor Garel Rhys, to Professor Hugh V Bowen and the beautiful and
delightful Professor Dianne Edwards.

It would not be complete without a warm Welsh thank-you to legendary
singer/songwriter Spencer Davis. He took the kiss I planted on his cheek like a true
pro'!

The highly talented Jen Wilson was kind enough to praise the vision; "World Welsh

Month is to be applauded. Any project or event that showcases Wales's contribution

to the arts, humanities, social and cultural history and politics needs to be supported.

By focussing on month long activities, World Welsh Month will enable as many

people as possible to access their history and heritage. Wales has a rich cultural

heritage through which World Welsh Month can offer many opportunities to

participate, learn, enjoy and acknowledge."



Diolch yn fawr Jen

Diolch yn fawr to you all !



HISTORY WAS UPON US



| | | |
| --- | --- | --- |
| a n a c c o u n t a b l ef u t u r e ….? | | ..........t oaN e wW a l e s.......! |



To contact

G r e a t s

o f

W a l e s

kindly email

neil@greatsofwales.orangehome.co.uk