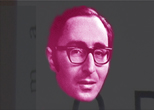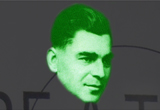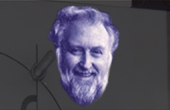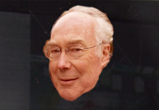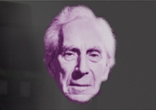 G R E A T S

o f

W A L E S



Greats of Wales is a cultural organisation dedicated to furthering the accountable voice of a New Wales and a new generation of conscientious, role-modelled, Welsh Ambassadors. It is a festival of on-line World-Welsh achieving knowledge, an educational resource, and a co-ordinated programme of cultural events culminating in a unique awards ceremony during the month of March each year





This is about an epic voyage of discovery highlighting achievers in all professions such as talent from Welsh-Italy, innovators from Welsh-England, humanitarians from Welsh-Africa, inventors from Welsh –Russia, visionaries from Welsh-Australia, geniuses from Welsh -America………….etc…etc…………. It is the World picture!





Yet it is not just about celebrating achievers, heroes, icons and greats past and present It is aimed at you, the future young and youth of Cymru in-order that you will become inspired and nurtured in accountable role-model standards so that you shall become truly honoured around the world, not just for your talents but for your morals, your ethics and your World citizenship





We are asking you all to think and empower yourselves with Wales hidden history of its achievers and achievements. We believe that this knowledge can inspire better levels of role-model standards and a greater dignity as ambassadors of our country. The young are waiting are they not?





This is a World-Welsh-Community project. With shared ideals,…….we can make enlightened changes to a new Wales. Why not therefore,….. come together as one? We are all supposed to be role models for the young and youth of Wales. I know that there are those who are disenfranchised from their role in the standards of Wales citizenship; those who are supposed to be guardians and beacons of respect, decency and chwarae-teg need look into their rise to the top and perhaps, in some cases,……. reflect..





Selfishness and conceit are enemies of our philosophy. Let us think of this emerging generation of achievers. Let us all be the guardians of part of their lives or else what is our reason for being Welshmen or Welshwomen. Who then, we ask are the standard bearers of this generation, for it our belief that with accountable knowledge we can become one of the giants of World Nations





Let us come together from all the nations of the world and from all walks of life and showcase as well as celebrate the Welsh contribution to the World and help empower you, this awakening generation of future Cymro-achieving role models

We wish to help nurture, we wish to inspire, we wish to empower, we wish to enlighten you, potentially the first truly accountable generation of identity-empowered Welsh students in Cymric history


As Neil Ap Jones once said

"You will only conquer the future for Wales if first you remember her past"


R e m e m b e r

History + Knowledge = Empowerment + Duty + Accountability = Ambassadors for Wales.


We would like to dedicate

all the useful knowledge we

have enriched our own

lives with,.. to the children,

……the youth and future

generations of Welsh…..

accountables who for the

first time in world-Welsh

history…………… shall

be presented…………..

with an iconic, accountable

history…. of……… it's …

World-Welsh Achievers !!




To contact

G r e a t s

o f

W a l e s

kindly email

neil@greatsofwales.orangehome.co.uk